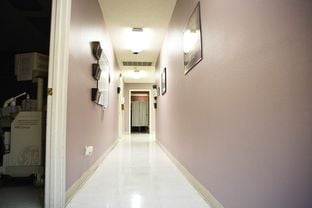 Tribune Today
Poor Texans left in dark as state electricity aid program ends
Low-income Texans are struggling to come to grips with the end of a longstanding program that helped them pay their electricity bills. Lite-Up Texas, which doled out hundreds of millions of dollars in assistance since 1999, ran out of money on Aug. 31.
With no Trump-style incentives, Tyler lost its Carrier plant to Mexico
When news of President-elect Donald Trump's deal with Carrier's Indiana plant reached Tyler, Texas, it felt personal. The East Texas city lost hundreds of jobs when its local Carrier plant shut its doors in 2013.
Ahead of hearings, Rick Perry and Rex Tillerson meet with key U.S. senators
Key U.S. senators appeared more comfortable Wednesday with former Texas Gov. Rick Perry being the next U.S. energy secretary than they were with former Exxon Mobil chief Rex Tillerson being the next U.S. secretary of state.
Hey Texplainer: Is it legal for me to shoot my gun into the air in celebration?
A state lawmaker who was hit in the head by a stray bullet during a New Year's celebration says he plans to file a bill to stop "celebratory gunfire." Isn't shooting your gun into the air already illegal in Texas?
TribCast: What to expect in the 2017 legislative session
On this week's TribCast, Emily talks to Evan, Ross and Patrick about what's in store for the impending legislative session — including what services may be on the chopping block in the biennial budget.
The Big Story
After two days of hearings in a lawsuit over whether Texas should be allowed to put its fetal remains burial rule into effect, U.S. District Judge Sam Sparks on Wednesday moved to delay implementation of the rule for another three weeks while he comes to a final decision. Here's the story:
• Sparks had initially indicated he would reach a decision by Friday, but after attorneys for the state of Texas and the Center for Reproductive Rights made their closing remarks, he said he would need more time to review evidence and witness testimony before making a final ruling about the state's effort to require medical providers to bury or cremate aborted fetuses. Sparks also cited scheduling issues for sentencing cases and an upcoming Planned Parenthood hearing on its Medicaid status.
• Attorneys on both sides faced strong questioning about the evidence they were presenting. Sparks asked state attorneys for a better explanation of the logic behind barring providers from incinerating fetal remains, a medical waste procedure the state has long allowed and told attorneys with the Center for Reproductive Rights that he wanted them to identify from their evidence and witness testimony how the rule is unconstitutional and how it would create a burden for women.
• Sparks said neither side had made headway on establishing how providers' costs would be affected if the rule were implemented. Cost continued to be a pain point for both sides Wednesday as neither could determine how much providers would have to pay for separating fetal remains or for paying for extra transportation to get the remains to nonprofit and religious organizations willing to help cremate and bury them. While both sides had varying estimates, both acknowledged that their numbers could be lower than what providers may actually pay.
What We're Reading
(Links below lead to outside websites; content might be behind paywall)
Trump pick for secretary of state reaches $180 million payout deal with Exxon, Washington Post
Senator Whitmire's Pension Provocations, Texas Monthly
Despite indictments, Texas Attorney General Ken Paxton boasts near-record fundraising numbers,Dallas Morning News
Sid Miller and Susan Combs disagree on healthy food, McClatchy Newspapers
State Senator advising Dallas Police-Fire Pension board, My Fox DW
Behind fence, Mexico's notorious Juarez is wary of Trump's wall, Reuters
Trib Events for the Calendar
• Trivia Night on Jan. 8 at The Highball
• A Conversation with Lt. Gov. Dan Patrick on Jan. 11 at The Austin Club
• A Conversation with the University of Houston's Renu Khator on Jan. 12 at The Austin Club
• A Symposium on Race and Public Policy on Jan. 13 at Huston-Tillotson University
• A Conversation with Reps. Dustin Burrows & Drew Darby on Jan. 19 at Howard College – West Texas Training Center

• A Conversation on Mental Health on Jan. 26 at The Austin Club
• A Conversation with Sen. Kel Seliger & Rep. Brooks Landgraf on Feb. 17 at Odessa College – Saulsbury Campus Center
• A Conversation with Reps. Senfronia Thompson & James White on March 31 at Prairie View A&M University – W.A. Tempton Memorial Student Center