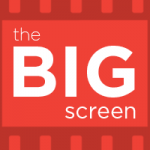 In the mid-1990s, Bone Thugs N Harmony was one of the biggest acts in hip hop, with hits like "The Crossroads" and "1st of tha Month." A new documentary about the group called "Sons of St. Clair" plays the Dallas International Film Festival, and we talk about it with its director, Dallas native Tim Newfang.
• Download this week's episode
Subscribe to The Big Screen on iTunes.
[source: http://artandseek.org/2018/05/09/the-big-screen-the-return-of-bone-thugs-n-harmony/]
No tags for this post.